Regular price
Sale price
$0.01 USD
Unit price
per
Sale
Sold out
Seasons of Waiting Bible Verses with Serene Wallpapers 1920x1080 pixel-  Laptop/Desktop Backgrounds HD (300 DPI)- Compatible with windows and mac
DOWNLOAD!
Find Peace in Difficult Times with Psalm 25:5
Discover a sanctuary for your digital space with my captivating Scripture-inspired wallpapers, thoughtfully designed to guide you through seasons of waiting. Immerse yourself in the calming embrace of soothing pastel hues, allowing your soul to bask in tranquility to encourage you in your season of waiting.
🌱 Trusting God's Timing: 🌱 "Guide me in your truth and teach me, for you are God my Savior, and my hope is in you all day long." - Psalm 25:5 (NIV)
Here is what you'll receive:
7 HD Wallpapers 1920x1080 pixel (300DPI) compatible with Windows and Mac -colors including white, sage green, pink, beige, blue, orange, and black.
What's Inside Your Bundle?
Boho Watercolor Wallpaper Elegance: Grace your laptop  or desktop screen with HD (300 DPI) minimalist, but elegant wallpapers featuring Psalm 25:5 (NIV) scripture to uplift your spirit. Embrace the artistic blend of bohemian and watercolor design with this exquisite watercolor illustration of potted house plants in a palette of 7 captivating, pastel colors including  – white, sage green, pink, beige, blue, orange, and black. Allow the soothing embrace of nature-inspired hues and timeless scriptures to guide you through the challenging times and reaffirm your trust in God's divine timing. Mix and match the hues that resonates with your heart and style to change up your screen as often as you'd like. Let your laptop or desktop PC (great for lock screen or background) become a testament of your faith journey. Engage with the Word of God and cultivate a sense of calm throughout your day.
View full details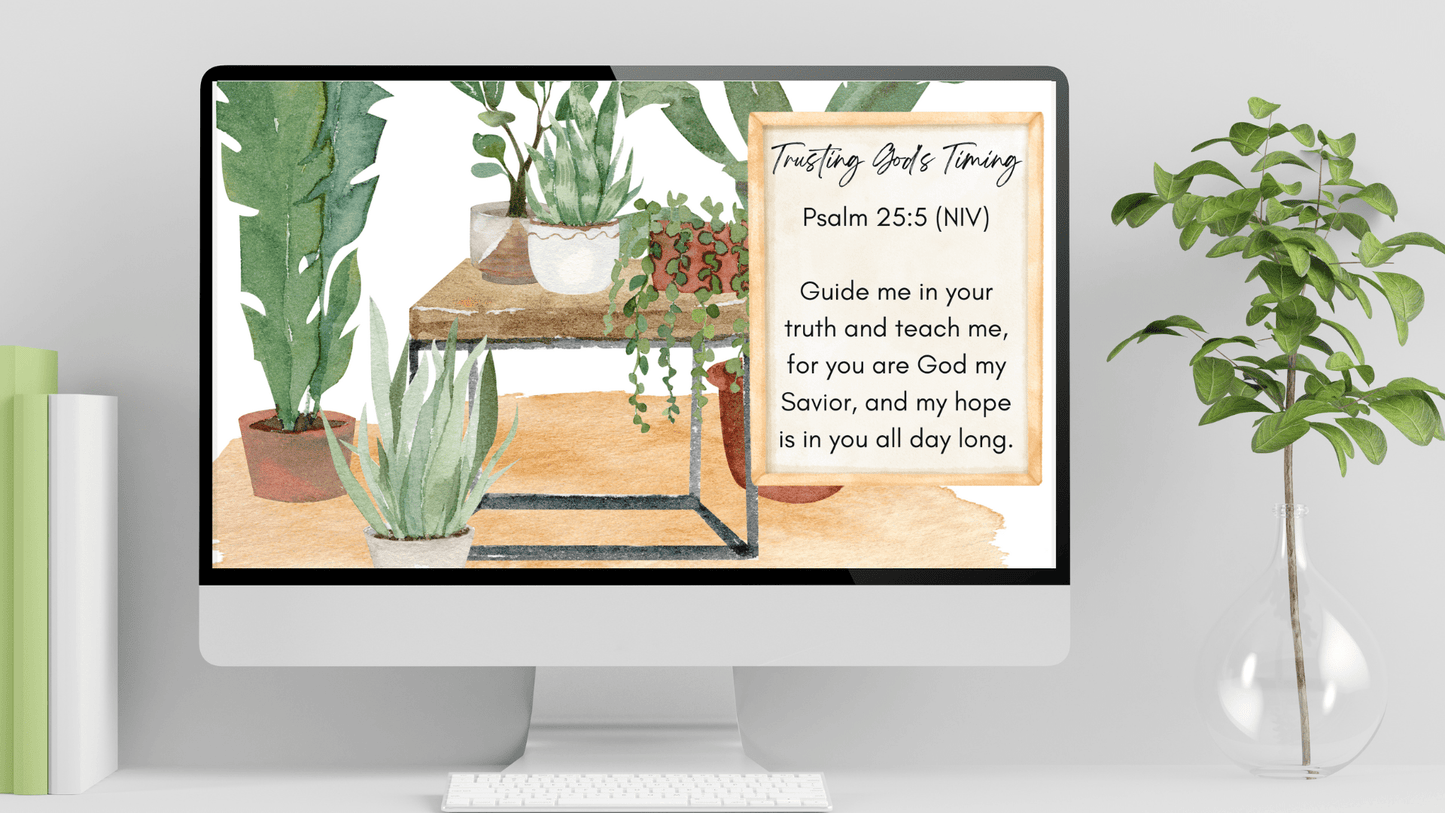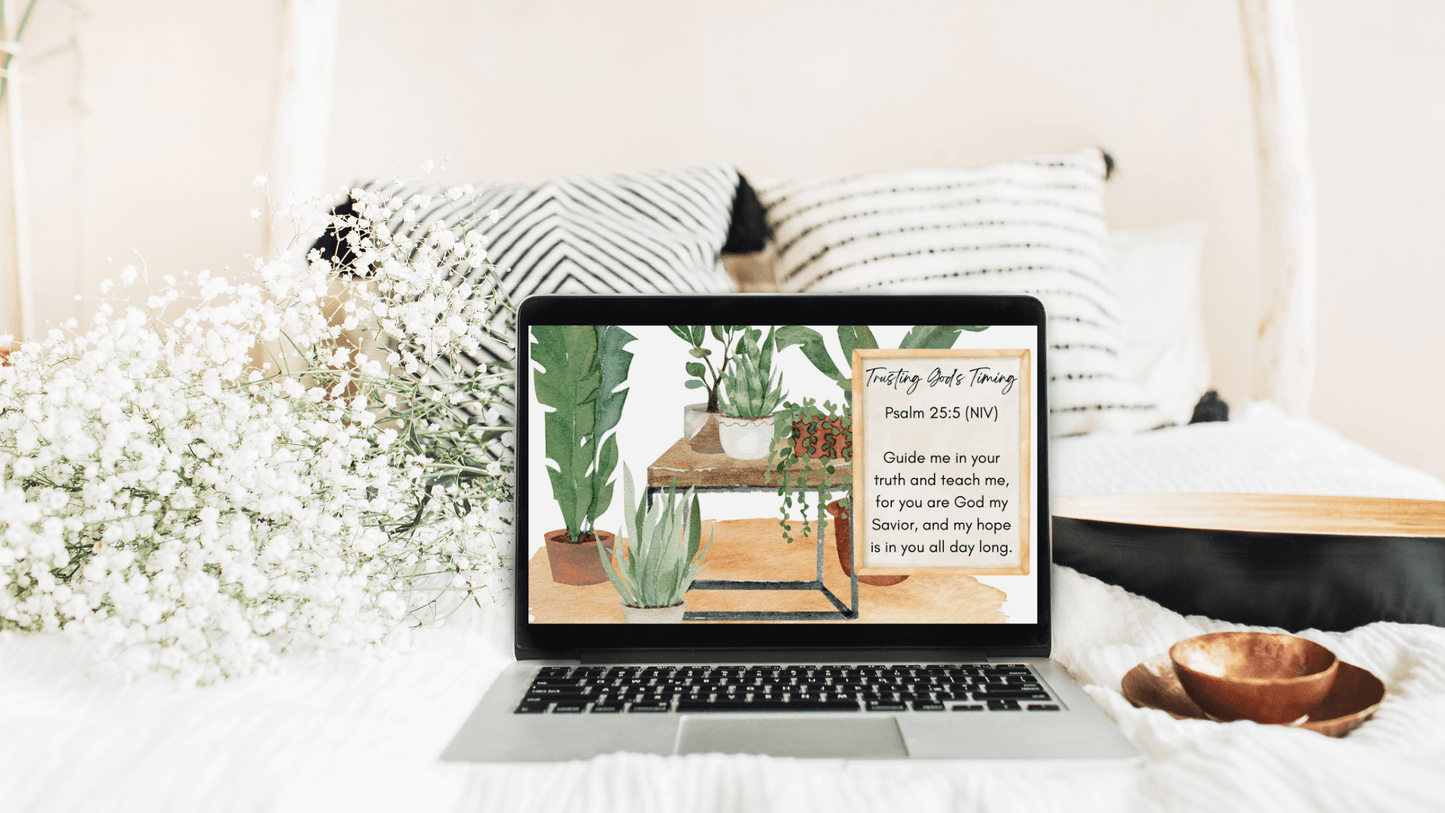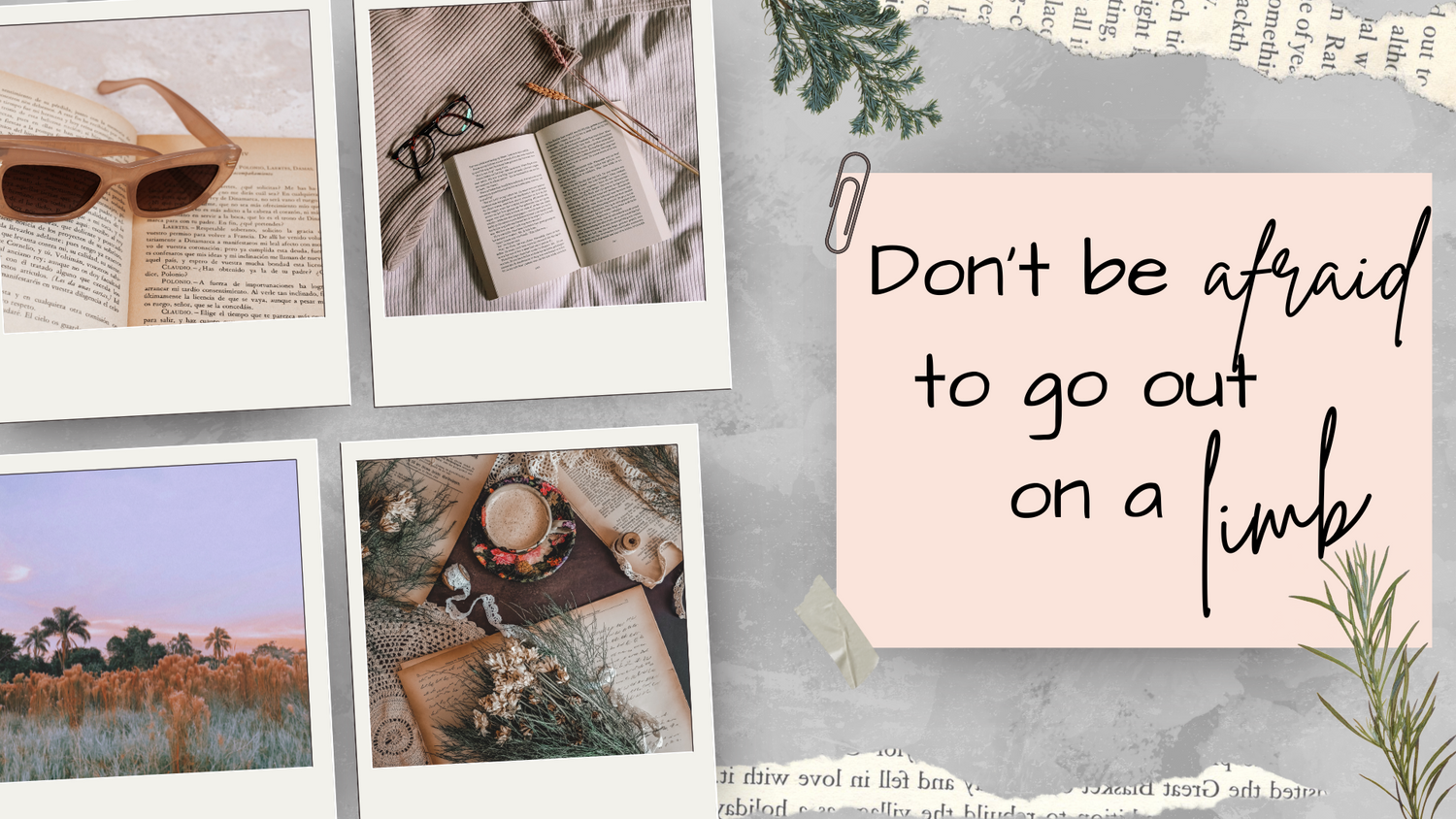 Out On a Limb
Trying new things can be scary. You don't know whether you may succeed or fail, whether you will win or lose, make money or lose money. However, if you never make the attempt, there is one thing you can be certain of.
What is that?
Click here to read more.